Using mare lines that produce international horses to breed your horse of a lifetime.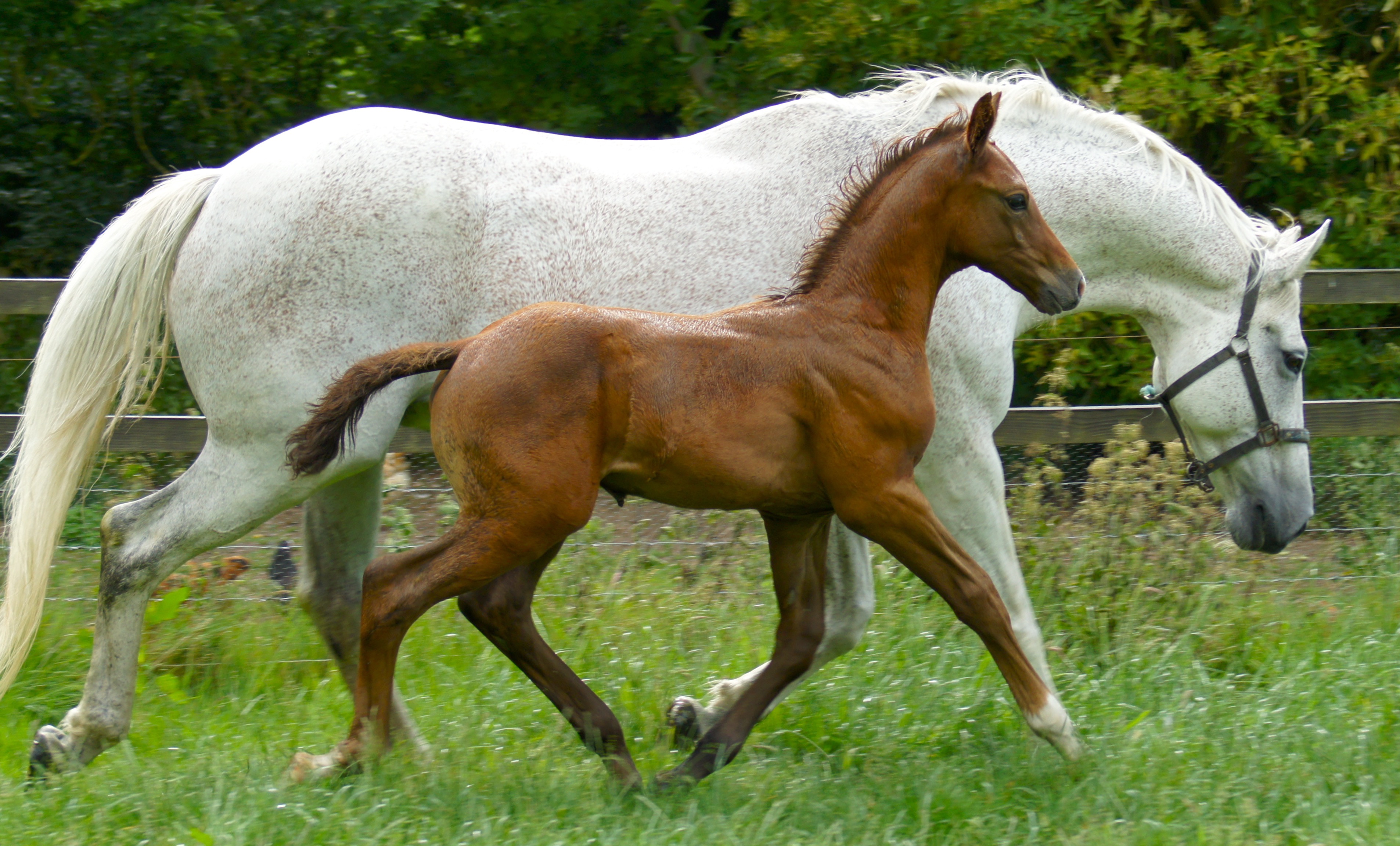 Since 2006 I have been collecting some of the best dam lines in Europe. I have mare lines that have produced an Olympic eventer and supreme champion at Horse of the Year Show, a European and World Equestrian Games gold medallist, an Olympic gold medallist in dressage, international dressage stallions and one of the most famous mother lines in the Trakehner studbook that has produced multiple advanced dressage horses and stallion grading champions.
Every mare is closely and directly related to Olympic, World Cup and FEI competitors via her dam line.
Several of my mares have won national championships. There is the best Irish Sportshorse in Dressage in the UK, the top Futurity 3yo dressage horse in the UK, 3rd placed Futurity 3yo dressage horse in the UK, top 2yo dressage filly in the UK, champion of the KWPN grading, Trakehner young stock champion and champion foal and champion mare family at the Westfalen National show.
Every stallion is chosen for his soundness and temperament by performing at World, European or Grand Prix level or siring competition horses who have competed internationally at the highest levels. Occasionally I will use a young stallion who I think shows the potential to become an international star.
Wherever possible I have seen the stallions in person, viewed them in the stable, seen them under saddle. There is nothing like meeting a stallion to assess temperament and trainability.
By putting the best dam lines to the best stallions and concentrating on soundness and temperament as well as performance I am breeding competition horses that will help you achieve your dreams.
The youngstock are raised at Embla Stud in small herds with excellent grazing in the summer, quality forage and balanced feeds in the winter. They are all wormed, farriered and vaccinated from being foals.
Giving them a good start from the day they are born so they become your horse of a lifetime.