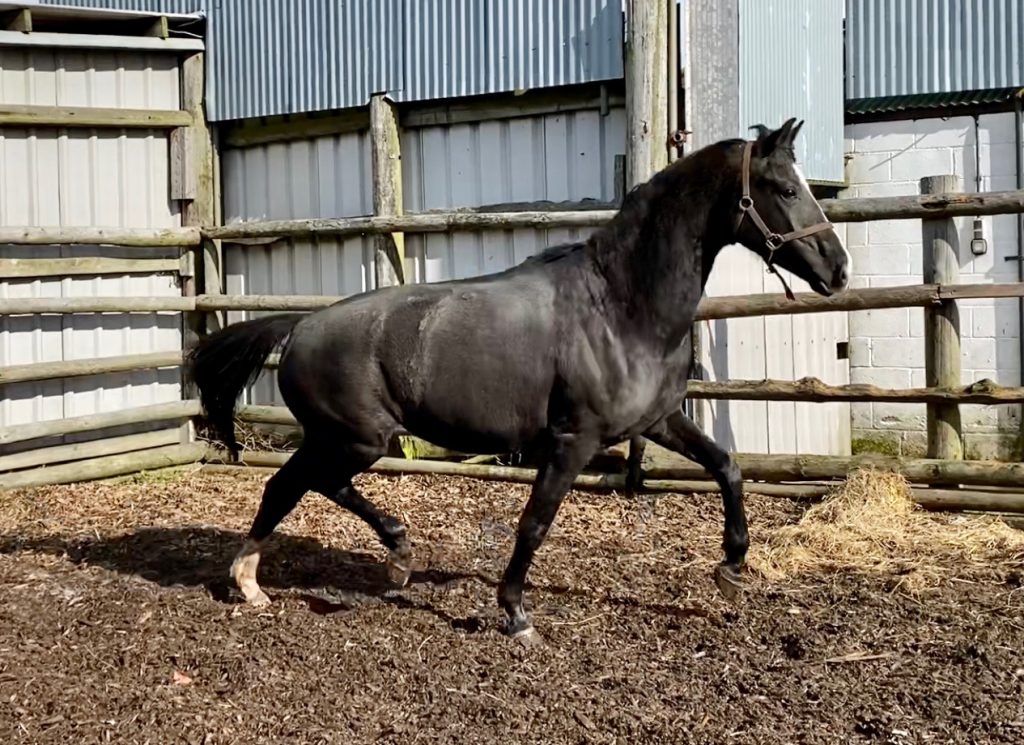 Stolen Silver Sports Horses newest broodmare!
In 2018, just after Christmas, when the last thing on my mind was another broodmare, an advert appeared for a young mare with one of the best bloodlines in the world.
Sir Donnerhall I x De Niro x Ramiros Son II

Her granddam's full sister won gold in showjumping at the PanAm games.
And, as if that wasn't enough, her motherline has produced the Olympic gold medallist Desperados FRH and the international GP stallion Don Noblesse.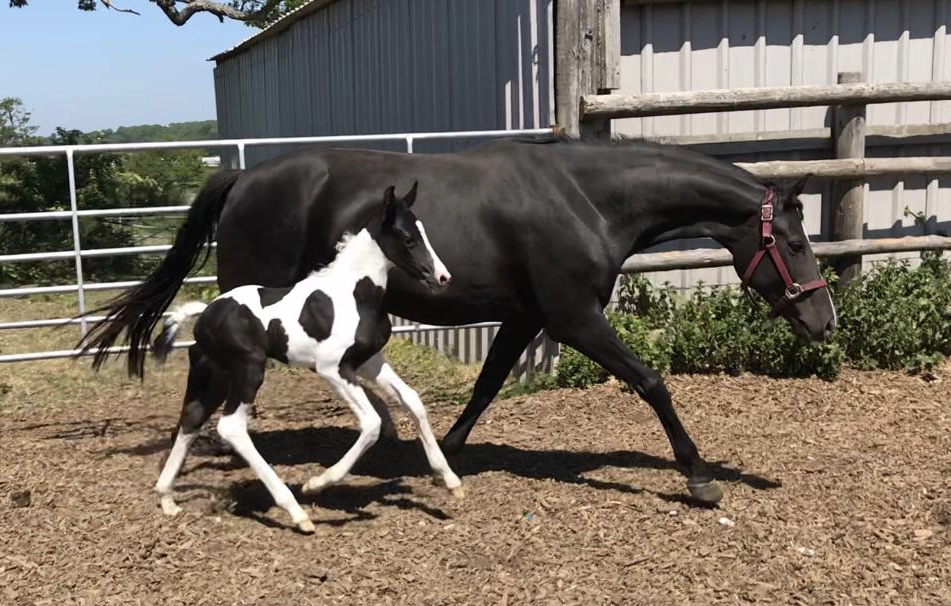 WOW!
So I rang the number, jumped in the car, went to see a spectacular, beautiful black 5yo mare and bought her. Welcome to the herd Lola. The only bad thing about her is her official name. She is called She's a Looney Tune. Poor Lola! She isn't a looney tune at all, she's lovely.
In 2020 she has had a spectacular black and white filly by Embla Hyjack. This filly was sold at 12 hours old! She is so nice I'm repeating the breeding for 2021. If your dream horse is a coloured, quality and bred for dressage, you will have to be quick.
Lola's foals.
2020 Lola x Embla Hyjack. Stolen Pandora AKA Panda. Black and white tobiano. SOLD