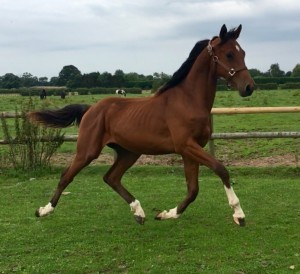 Wonderful news! Stolen Bold (Solomon) has sold to the very talented young Grand Prix rider Olivia Towers. I am so excited that this impressive young horse has gone to a great home where he has every chance of fulfilling his potential. Good luck Olivia and Solomon. I look forward to following your adventures.
Stolen Bold AKA Solomon was born in 2018 and immediately impressed with his athleticism and rhythmic paces. He is by the dual talented jumping stallion Casino Grande who is jumping 1m40 classes as a 7yo and has paces better than many dressage stallions. This is no surprise when you realise that his dam is the half sister to one of the best dressage stallions in the world: Stedinger.
Solomon is a very clever horse and learns fast. I believe he could be something very special in the right hands but he is not mellow enough for anyone who is nervous or still learning the higher levels of dressage. Solomon is a professional's dream with his expressive paces and stand out markings. He is SOLD. Expected to make around 17.1hh.
Casino Grande x Raica (Riccio x Parademarsch) from the motherline of Romadour II.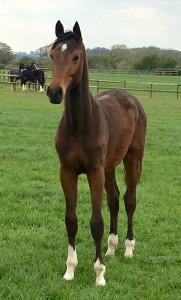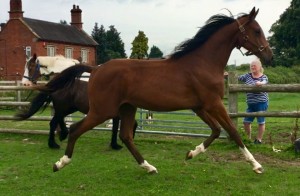 Video of Stolen Bold as a foal, wow!